Videos | Photos | Bios | Gigs | Docs 

Northern Fried - The Band
Our music is a combination of southern and classic rock, R&B mixed with a tinge of New Orleans funk, traditional blues and reggae for flavor. Blue eyed soul meets black eyed peas in a joyous, musical mashup. Think The Allman Brothers and Little Feat, The Band, SRV, The Dead, Phish, The Meters, Hall and Oates and Steely Dan.

Featuring these artists and many others along with some tasteful originals, our performances deliver an entertaining mix of authentic musicianship and audience engagement. Combining guitar, piano and organ, a tight rhythm section and multiple-part vocal harmonies, these all mesh to deliver that Northern Fried vibe.
Videos
Captain Orbit (Instrumental Original)
Good Thing Going  (Original)
 
Promo Video
 
Northern Fried as a 6 Piece Band
 
Northern Fried as a 5 Piece Band
 
Northern Fried as a 4 Piece Band
 
Band Bio's
Greg Gonser: Piano/Organ, Vocals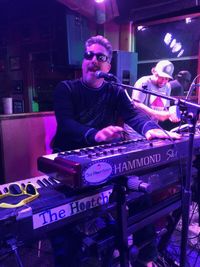 Greg grew up in a musical house and studied piano since the age of 5. Trained principally around Jazz standards Greg is a veteran musician who has performed in the Boston area for 25+ years. Playing various styles of music all over New England with touring bands, as soloist at piano bars and with duos and trio's in more intimate settings. Outside of Northern Fried and his Rock/Blues/Jazz work,  Greg has performed as a vocalist for The Boston Pops and the Boston Symphony Orchestra, both at Symphony Hall, Tanglewood, Carnegie Hall and on Tour. Greg has been Sacred Music Cantor at Boston College for over twenty years.

 

Anthony DeRoche: Drums

A native of Portland ME Anthony fell in love with drumming at an early age. He got his first set in 7th grade (he still has it) and has been studying and playing ever since. In addition to being the captain of his High School soccer team, Anthony found time to contribute to his school's national award winning Marching Band, Concert and Jazz bands with appearances at the Rose Bowl and Disney World to name a few. In addition to his work work with Northern Fried Revival, Anthony has played in Jazz Trio's, Pit Bands, and other bands throughout New England. He's also a tech geek and the organizational king pin for the band.
James Hickey: Guitar, Vocals

In addition to working with Northern Fried Revival, James has worked as a side man for acts like The Peacheaters and the Alex MacDougall Band. Through his 20+ years playing around Boston doing acoustic duo and solo work or in band settings like Northern Fried Revival, James' lyrical guitar playing and specifically his expertise with slide guitar playing has made James a sought after player. But guitar is only one of his contributions to the band as his smooth baritone vocals – both on lead and background provide a nice contrast to Greg's vocal approach. Jimmy shares his love of Guitar with students of all ages, when family and work can allow.
Photos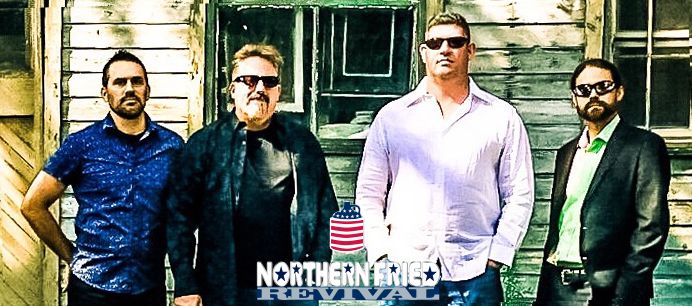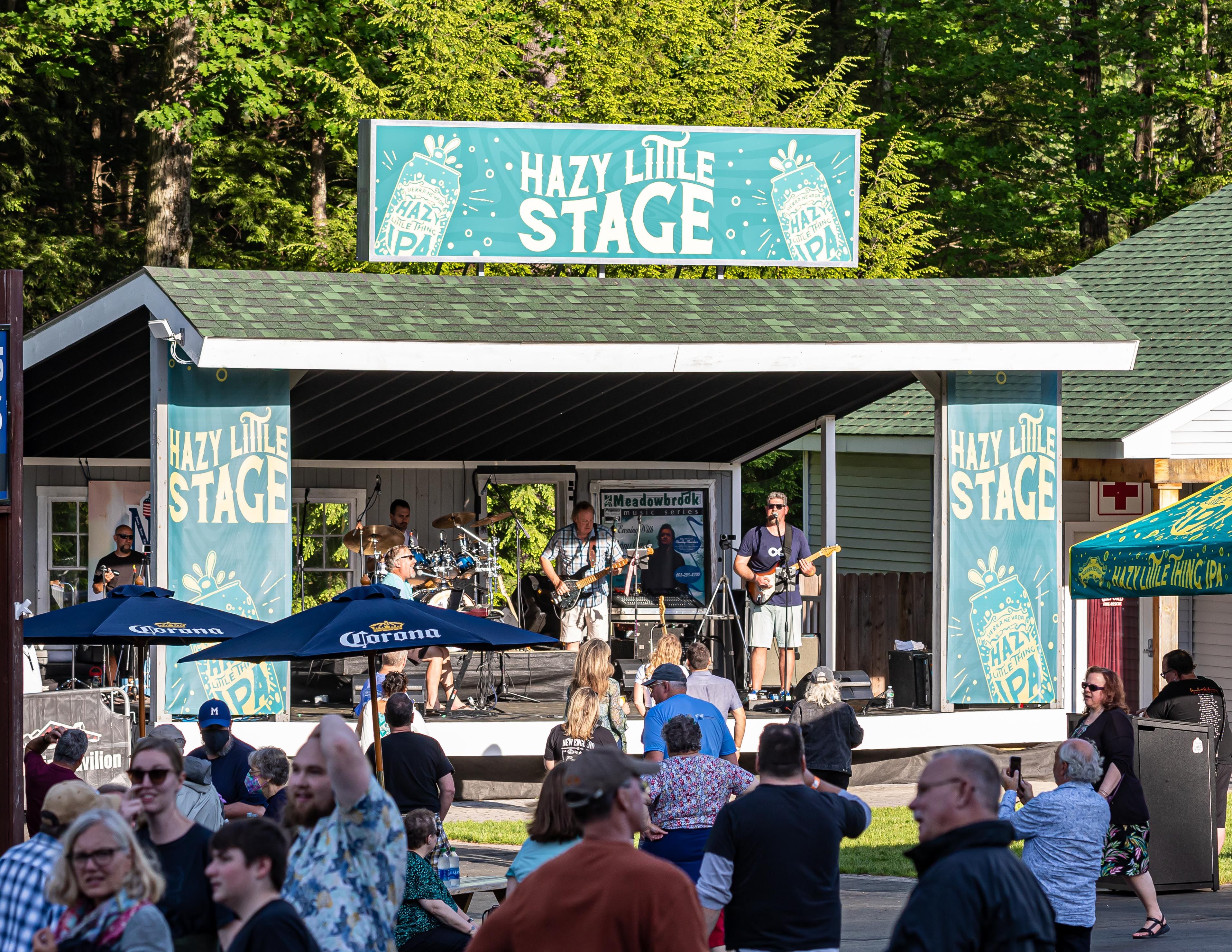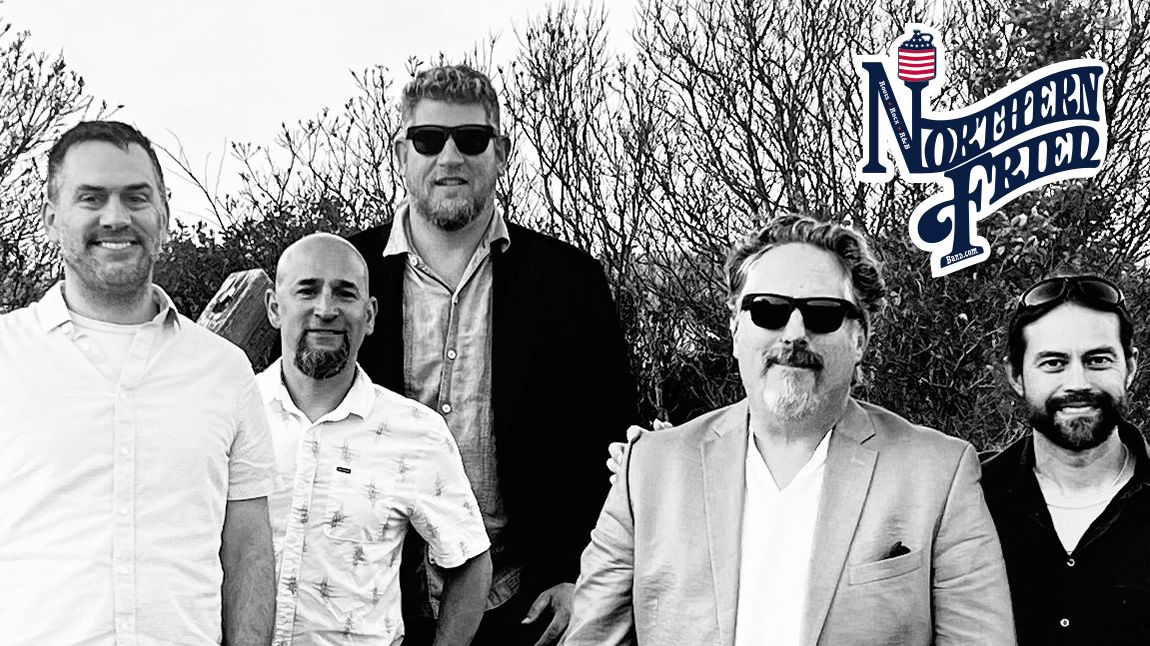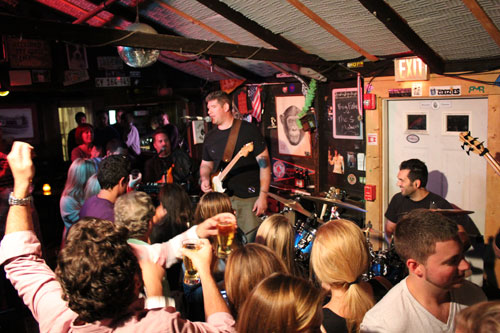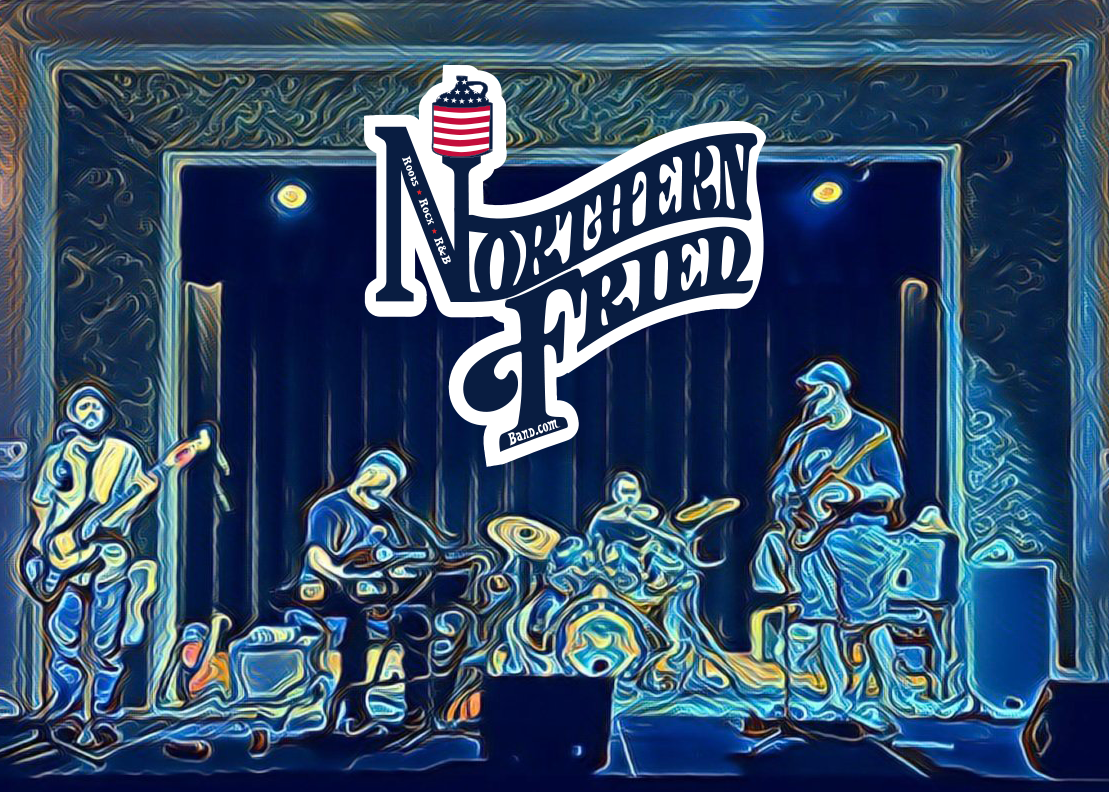 Gigs of Note

Public Events:
Private Events:

 * Latitude 43 - Gloucester, MA
 * The Grog – Newburyport, MA
 * The Woodshed – Brewster, MA
 * Hard Rock Café – Boston, MA
 * The Beachcomber – Wellfleet, MA
 * Naswa Resort – Laconia, NH
 * Deerfield Fair – Deerfield, NH
 * The State Theater - Portland, ME
 * The Tunbridge Fair - VT

 

 * Harley Davidson, Bike Week - Laconia,NH 
 * Mt Washington Hotel - the Cave - Bretton Woods
 * Hazy Little Stage, Bank of NH Pavilion - Gilford,NH
 * International Tennis Hall of Fame - Newport, RI
 * Chatham Beach Club - Chatham, MA
 * The Harvard Club - Boston, MA
 * South Wharf Yacht Yard - South Dartmouth, MA
 * Barn Weddings- Various
 * Coral Beach & Tennis Club - Bermuda


 
Doc Downloads

 

Stage plot for our 5 COVID piece band - link

Stage plot for our 6 piece band - link  

11 x 17 promotional poster template - link

8.5 x 11 promotional poster template - link